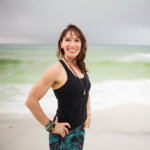 "Yoga is both subtle and profound, the smallest of changes can make a huge difference." - Marie
Yoga Instructor
Marie has been discovering the suppleness of yoga for more than 20 years. Always refining her practice, she explores each asana with a balance of strength and gentleness. Believing that strength comes in many forms, Marie integrates focus, form, and fun throughout each class so you can safely explore your edge. She strives to include everyone in her classes – because everyone's body and mind can benefit from yoga. Her classes are a physical practice that will also directly impact how you live your life.
Marie aspires to access the power of the mind, body and spirit. Marie has a Master's Degree in Addiction Studies and provided counseling services at world renowned, The Hazelden Foundation. She is a United States Military Veteran, proud of her country, and forever seeking to serve for the good of others. Marie is most grateful to her numerous teachers, to include Bryan Kest, Sid McNairy and Dr. Prudence Bruns. She is 'forever in love' with her husband, Larry, and their two children. Marie and Larry own The Yoga Haus, in Santa Rosa Beach, FL and are committed to actively participating in and positively impacting the local yoga community.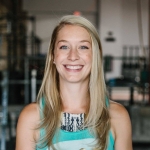 Caitlin McGinty
Yoga Instructor
Originally from Indiana, Caitlin was introduced to yoga in 2013 while working in a corporate environment. She instantly fell in love with the ability to take yoga off the mat and back into her day. Through several job transitions, yoga continued to be her constant source of peace and contentment. After practicing for 3 years, she realized she wanted to share the "magic" of yoga with more people. Caitlin received her RYT 200 in Indianapolis from CITYOGA under the guidance of Nikki Myers & Marsha Pappas in July of 2016.
Caitlin's classes have a restorative nature with light-hearted humor and some great jams. Each class will help you get out of your mind's Chitta vritti, release tension and continue back into your day with a sense of clarity.
Caitlin moved to Santa Rosa Beach from Indianapolis in January of 2019 to be with her now-husband, Adam, an SRB native. She loves helping out at his family's waterski school, just south of The Yoga Haus. After searching for yoga in the area, she found her yoga "home" at the Haus. The community and "come as you are" vibe drew her in. We welcome you to join Caitlyn in studio and be a part of our accepting yoga community.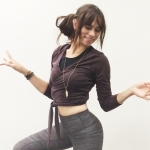 Jewel Carroll
Yoga Instructor
Filled with a zest for life and a passion for wellness, Jewel strives to embody yoga on and off the mat. Jewel's journey with wellbeing began at a very young age. She was six-years-old when she contracted Lyme Disease and eventually became bedridden because of her illness. After years of IV therapy and western medicine failed to improve her condition, Jewel knew it was time to take her health into her own hands.
She began studying a wide range of natural healing therapies and by the age of 18, she had healed herself from Lyme Disease. Today, Jewel is a Usui Reiki Master teacher, Karuna Reiki Master, 200 Hour Registered Yoga Teacher, ThetaHealing practitioner, Natural Health Professional, and an avid student of all things health and wellbeing.
With her strong background in Ayurveda and Naturopathic Medicine, Jewel infuses her yoga classes with light-hearted education while empowering her students to find a deeper understanding of themselves. She is a firm believer that love and laughter are the greatest healers and incorporates them into her classes.
Jewel emphasizes that the practice of yoga expands far beyond the asanas and encourages her students to live lives of honesty, integrity, and appreciation. Sharing kindness is her favorite passtime.
"Yoga is both subtle and profound, the smallest of changes can make a huge difference."