THIS EVENT IS COMPLETELY SOLD OUT!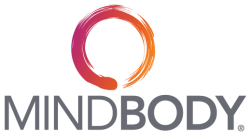 Bryan Kest's Power Yoga
Bryan Kest started practicing yoga when he was 15 years old and has been practicing ever since. A yoga teacher for more than three decades, he is the original creator of Power Yoga, a unique workout for the body, mind, and spirit.  His mainstream popularity is matched by an authentic foundation in the ancient practice of yoga, including a year studying Ashtanga Yoga directly with Pattabhi Jois.
Bryan founded and teaches at two studios in Santa Monica, California, leads workshops and retreats throughout the world, and delivers an intensive teacher training program. In addition to many DVD series and audio CDs, Bryan was also featured in his own Warner Brothers video series.  World-renowned as one of the Best of the best, he remains humble at his core being.

November 9th & 10th, 2018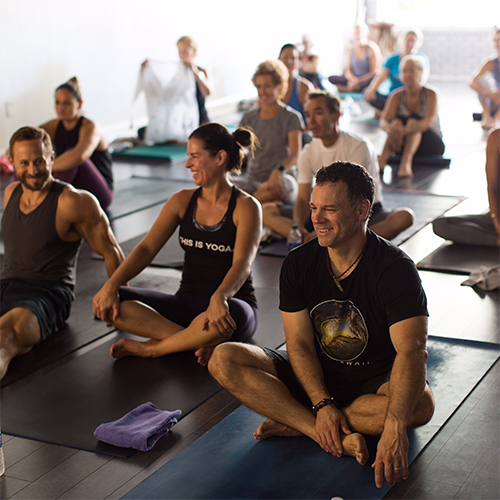 Register Early!
Registration is limited.
Program Description
"My primary objective," states Bryan Kest, "besides turning more and more people onto a healthier, more peaceful lifestyle that continually challenges them to grow, is to teach a system of exercise that combines the body, mind, and spirit."
Join Bryan Kest for a thorough introduction into the philosophy and embodiment of his world-renowned Power Yoga. Dive into this transformative experience of holistic health and explore key practices to invigorate the body while developing a calm, peaceful, and clear mind.  Through discussion, asana, and meditation, you will learn to:
* Build strength, balance, and flexibility
* Access equanimity through breathing and meditation exercises
* Integrate body and mind for a broad range of fulfillment and joy
Whether you are a beginner or an advanced practitioner looking to deepen your practice and philosophy, this weekend of Power Yoga will leave you feeling amazing—focused on the process of living and not just the end results.  All of Bryan's classes are accessible to all levels of yoga, NO PREREQUISITE needed!!
The format of this class includes a one hour discussion and introduction to Power Yoga and a one hour Power Yoga Practice. All of Byran Kest's classes are truly a multi-dynamic experience–a confluence of movements combining a balanced sequence with all elements of physical exercise, mindfulness, moderation, and meditation. All of these aspects occur within a supportive dialogue developed to empower the practitioner. The distinct objective is strengthening the benevolent and eradicating the malevolent. This class is suited for yoga practitioners of all levels.
This class is a well rounded, flowing asana practice integrating spiritual practice that enhances everyday living.  The class is designed to invigorate the body and develop a calm, less reactive state of mind while practicing dynamic, flowing sequences.  In Bryan's Power Yoga Class, students are encouraged to focus on the process and not the end result.  This allows ALL levels of yoga practitioners to enjoy and benefit from the experience.
When Bryan Kest created Long, Slow, and Deep, he offered students a deep and challenging alternative to the myriad of Vinyasa and flowing yoga classes.  He did so while giving students a choice of yoga practices that may not involve a focus on Sun Salutations or Standing Series.  Bryan brings students into a practice that is utterly potent and facilitates the benefits of holding poses a little longer.  This gives areas such as the hamstrings, groin, hips, and shoulders more time to release and go deeper into poses.  This is truly an amazing routine!!  It is by FAR the most difficult class Bryan offers, yet during this class, one rarely leaves the floor.  The challenge of Long, Slow, and Deep is primarily mental but hang in there, be patient, and keep breathing deeply and with fluidity because the payoff is INCREDIBLE!!  This class is a MUST and is suited for students of all levels.
Registration Pricing & Schedule
Friday November 9, 2018
Orientation to Power Yoga discussion and Power Yoga Practice
7:00 pm – 9:00 pm $55 early*/ $65 late
Saturday November 10, 2018
8:00 am – 10:30 am Power Yoga Class $60 early*/ $70 late
1:30 pm – 4:00 pm Long, Slow and Deep (LSD) $60 early*/ $70 late
Entire weekend including ALL classes: $155 early* / $185 late
Early Pricing: Early pricing applies to registration prior to Sept 1st, 2018.  Effective Sept. 1st, late (see pricing above) registration pricing applies. Refunds minus a $35 admin fee are allowed prior to September 1st.  Effective September 1st, no refunds are allowed.
"Bryan Kest Power Yoga introduced me to my first yoga experience.  Twenty-two years later, he is still one of my most influential yoga teachers.  Bryan is why I teach yoga today and why I teach yoga in this way.  His conviction to inspire yoga that promotes accessibility, calmness, equanimity and clarity with a sweat drenching sweetness facilitates a profound experience.  Larry and I are deeply honored and we are filled with the utmost of gratitude to share Bryan Kest with The Yoga Haus community during his first ever visit to The Emerald Coast."  
      – Marie Landwehr, The Yoga Haus